Password Recovery#
Introduction#
This topic describes how to recover a forgotten password.
Prerequisites#
An account on a Hopsworks cluster.
Step 1: Request password reset#
If you forget your password start by clicking on Forgot password on the login page. Enter your email and click on the Send reset link button.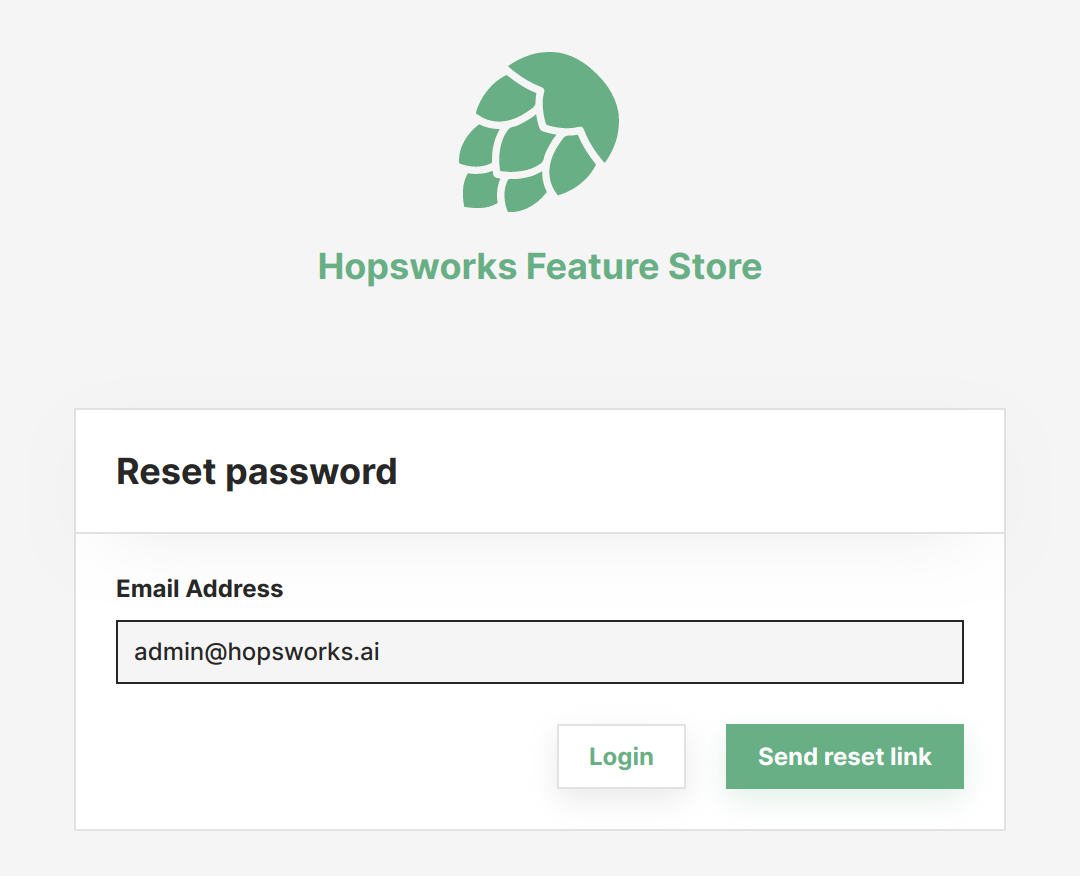 Step 2: Use the password reset link#
A password reset link will be sent to the email address you entered if the email is found in the system. Click on the reset link to set your new password.
Conclusion#
In this guide you learned how to recover your password.